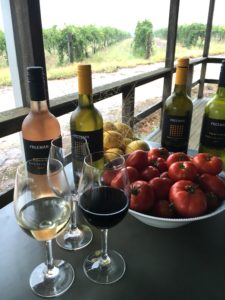 FREEMAN Cellar Door is temporarily closed for bespoke tastings from our mostly Italian varietal inspired portfolio.
We apologise but feel sure you will understand the decision given the public health risks and travel advisories this autumn.  If you should be in our region and care to phone through an order before passing by, we will be very happy for you to collect pre-ordered wines from the Cellar Door. However, please consider delaying a visit if you are feeling unwell, have had known contact with someone with Covid-19 or have recently returned from overseas. At FREEMAN we take both your (and our) health seriously…
Please do call 0417 733715 if you would like to order wines.
When this is all over…
Remember the vineyard is 90 mins or so west of central Canberra, between Young and Harden.
Look for the Prunevale sign when driving along Kingsvale Rd…cross the defunct railway line, turn sharp right and you'll spot the winery on the left. We look forward to welcoming you when our lives get back on track.