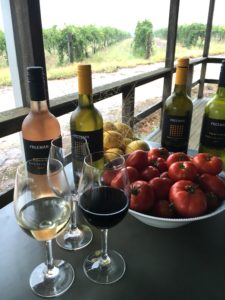 FREEMAN Cellar Door is open by appointment for bespoke tastings from our mostly Italian varietal inspired portfolio.
Call 0429 310 309 to make an appointment and you will be welcomed by one of the FREEMAN team.
The vineyard is 90 mins or so west of central Canberra, between Young and Harden.
Look for the Prunevale sign when driving along Kingsvale Rd…cross the defunct railway line, turn sharp right and you'll spot the winery on the left. See you here!