06 Jun

STAR CELLAR DOOR 2022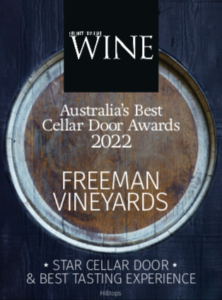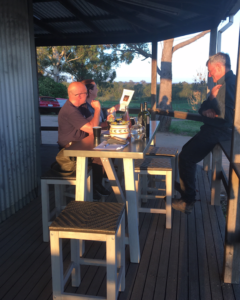 Gourmet Traveller Wine has recently announced its annual Australian Best Cellar Door Awards.
And we're chuffed to announce that FREEMAN Vineyards has been chosen STAR CELLAR DOOR and BEST TASTING EXPERIENCE in the Hilltops region. Our Cellar Door tastings are relaxed and personal and hosted in the rustic cellar door. Open fire in winter. Vineyard views. All current releases offered. The bespoke tastings are offered FREE including a complimentary cheese/ charcuterie plate. Only available by prior appointment.
To Book: sales@freemanvineyards.com.au