FREEMAN Sydney Cellar Door every 4th Saturday!

NEXT MARKET DAY – SATURDAY 27 NOVEMBER

ALERT: Travel restrictions have affected our market attendance till November but wines available from online shop
All wines sent FREIGHT FREE within Australia.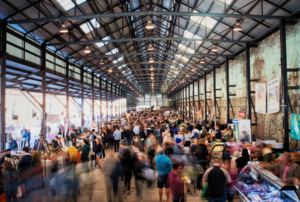 FREEMAN SYDNEY CELLAR DOOR
CARRIAGEWORKS FARMERS MARKET
8am – 1pm
243 Wilson Street, Redfern
In the meantime, if your favourite FREEMAN wine stocks are running low and you wish for a Six-Pack or more please email: sales@freemanvineyards.com.au
Or order wines from our online shop: http://www.freemanvineyards.com.au/wines/
Call us on 0417 733715  for any orders.