23 Jun

CARRIAGEWORKS FARMERS MARKET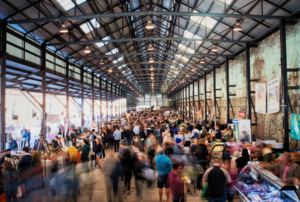 FREEMAN SYDNEY CELLAR DOOR
Find FREEMAN wines every 2nd and 4th Saturday
(except during vintage when it's all hands on deck)

CARRIAGEWORKS FARMERS MARKET
8am – 1pm
243 Wilson Street, Redfern
NEXT Sydney Cellar Door:
14 December 2019 – 8am – 1pm

XMAS MARKET:
21 December 2019 – 8am – 2pm

Note: Pre-Order 6-Pack Plus before December 19th for collection at Xmas Market!
If your stocks are running low and you wish for a Six-Pack or more please email: sales@freemanvineyards.com.au so we can pack ready for your collection on market morning.
Or order wines from our online shop: http://www.freemanvineyards.com.au/wines/
Call us on 0429 310 309 and we will be happy to bring up any special orders to be collected on market morning.