FREEMAN Sydney Cellar Door will be trading again on 12th December for all your Festive Season needs… Christmas tipples, gifts and personal treats at the end of a tricky year… If you can't get to the market and you need to stock up on FREEMAN wines please click here.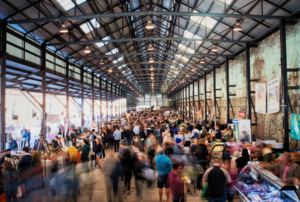 FREEMAN SYDNEY CELLAR DOOR
NEXT MARKET SATURDAY 12 DECEMBER  (8am – 1pm)

TWILIGHT XMAS MARKET 23 DECEMBER  (4pm – 8pm)
Please note: It will be necessary to pre-register for an allocated one-hour shopping time for the Twilight Market. Bookings open 3 December.
A link will be posted here when available.
CARRIAGEWORKS FARMERS MARKET
8am – 1pm
243 Wilson Street, Redfern
If your stocks are running low and you wish for a Six-Pack or more please email: sales@freemanvineyards.com.au so we can pack ready for your collection on market morning.
Or order wines from our online shop: http://www.freemanvineyards.com.au/wines/
Call us on 0429 310 309  for any orders.