11 Jan

HILLTOPS FEATURES IN HALLIDAY MAGAZINE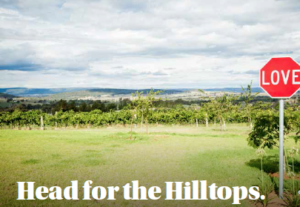 Good start to the New Year for the NSW Hilltops region featuring in the current issue of the HALLIDAY Magazine.
Fergal Gleeson has explored the region and highlighted his  'Top Pick' wines to try.
They include FREEMAN Robusta 'an epic wine', FREEMAN Secco Rondinella Corvina, Nebbiolo, Sangiovese and the FREEMAN Rondo Rosé 2017.
Read all about it here – Hilltops .
Then head to the NSW Hilltops but please be sure to call ahead and make an appointment: 0429 310 309