DINNER POSTPONED!
27 OCTOBER 2020
NSW COOL CLIMATE ITALIAN WINE DINNER
The stellar team at
Pendolino Restaurant
– chef Nino Zoccali and sommelier Cristian Casarin – are showcasing NSW Italian varietal wines at their Sydney Good Food Month 2020
NSWCoolClimateWineDinner
.
The exciting Aussie Italo wines featuring at  this event are from… (drum roll) 5-Star FREEMAN (Hilltops) and Tertini Wines (Southern Highlands).
Winemaker Brian Freeman will introduce his selected brace:
FREEMAN Fortuna Pinot Grigio Plus, FREEMAN Nebbiolo, FREEMAN Secco Rondinella Corvina and FREEMAN Dolcino.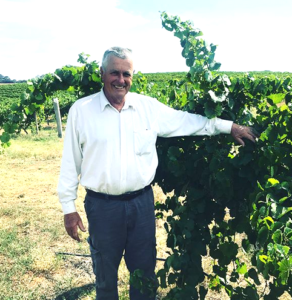 So if you fancy a buon gusto night out that includes Veal Agnolotti paired with dual Nebbiolos and Duck Magret with two rare savoury Italo-inspired reds, hit the booking button… It's time for a convivial night out…